We invite you to Second LUGoNS BarCamp, which will be held on Saturday, March 23, 2013,  at the Faculty of Technical Sciences (FTN) in Novi Sad, starting from 11.00 hour in the classroom No. 208 on the second floor. Second LUGoNS BarCamp is organized in cooperation with the Department of Electrical measurement.
The primary goal of LUGoNS BarCamp is to gather all the communities from the region and continent  in an effort to hack, play, learn, pass knowledge and exchange experience.
For those who missed the first LUGoNS BarCamp, held on 01.12.2012., they have the opportunity to see the lectures, which are located at ftp.lugons.org.
All communities in the region are more than welcome. We hope that we will be in large numbers.
Admission is free!
Schedule of lectures
11:00 to 11:05 am – Welcome Speech
11:15 to 11:45 am – IOIO for Android, Aleksandar Beserminji
Abstract: An interesting toy for anyone who is interested in application for programming robots, smart homes etc.
11:45 to 12:00 am – Break
12:00 to 1:00 pm – The basic techniques of attacks on web services, second part, Strahinja Piperac
Abstract: A demonstration of how a script kiddie can use carelessness and negligence, to do a bad deed and damage someone.
01:00  to 01:15 pm – Break
2:15 to 2:00 pm – Porting software to Android, Vlatko Košturnjak
Abstract: You have the software you want to run on Android? This lecture will tell you the ways you can do it through experience porting of applications including Nmap on Android.
3:00 to 3:45 pm – Bitcoin Mining, Nikola Rasovic
Abstract: Bitcoin (sign: BTC) is a decentralized digital currency based on an open-source, peer-to-peer internet protocol.
03:45 to 04:00 pm – Break
04:00 to 05:00 pm – Future of society, Vladimir Cicović
Abstract: Current problem with society, next step for making resources based economy."It is no measure of health to be well adjusted to a profoundly sick society" – J. Krishnamurti
05:00 to 05:15 pm – Break
05:15 to 06:15 pm – Hacker Ethic 2.0, Bernd Fix
Abstract: Introdction to the old hacker ethics and ideas for a revised version for the future.
Note: The lecture is in English.
06:15 to 06:30 pm – Break
06:30 to 07:15 pm -The Social Sphere of Hackerspaces, Michael Zeltner
Abstract: An introduction to the development of the scene and what has been learned since then.
Note: The lecture is in English.
08:30 pm – After party, Kafe Sting, Dimitrija Tucovića 3, Novi Sad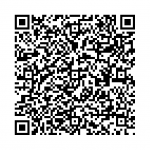 Location:
Faculty of Techical Sciences
Dositeja Obradovića Square 6
21000 Novi Sad
classroom No. 208 (second floor)
Map:
Recommendation fast food restaurants in the vicinity of the Faculty of Technical Sciences:
Pasta za zube, Fruškogorska 4
Caribic, Stražilovska 35
Od sumraka do svitanja, Stražilovska 37
Bubi Grill, Dimitrija Tucovića 3
2 stapića, Corner Bul. Cara Lazara i Fruškogorske
Affordable and cheap accommodation options: